World Tourism Day: A look at India's most popular destinations: 27 September is World Tourism Day, which is observed annually to raise awareness about the role of tourism around the world.
When it comes to aesthetically pleasing destinations, India is second to none. So on this World Tourism Day, let us take a look at the most popular and historically significant destinations across India, but be warned…. this list is rather long. Not our fault though, it's our country that is so beautifully diverse!
Leh/Ladakh
Starting from the northern-most part of India, the cold but beautiful Leh & Ladakh is a must-visit, not just for the scenic beauty but to experience an adventure like no other!
The long winding roads and stunning blue-green lakes within giant basins of brown and purple rock, get the picture? Well not until you actually visit it! The temperature is freezing but the sheer serenity of the place will warm you up.
Srinagar, Jammu & Kashmir
Located on the banks of Jhelum River, Srinagar is well-known for its Dal Lake, colorful Shikaras and houseboats. The Summer Capital of the state, Srinagar is full of beautiful sites with traditional touches and is one of the places that cannot be missed.
Shimla, Himachal Pradesh
Often called the 'Queen of Hills', Shimla is not only the capital of Himachal Pradesh but one of the top tourist places in India as well.
Named after Goddess Shyamala, an incarnation of Goddess Kali, it's a beautiful place surrounded by pine, deodar and oak forests. Besides being the ultimate summer retreat, Shimla is also an ideal spot for adventure sports. It can be visited at any time of the year but the monsoons here bring with them some of the best sunsets in the world!
Kurukshetra, Haryana
Though Haryana has many sites which are must-visits like Panipat and Hisar, Kurukshetra holds well on its own with a unique charm.
A popular pilgrim destination where the famous Mahabharata war was fought, this destination is filled with noteworthy places such as Brahma Sarovar, Sannihit Sarovar, Sheikh Chehli Tomb, Bhadrakali Temple, and Birla Mandir among others. You can also visit O.P. Jindal Park and Musical Fountain and Sri Krishna Museum here.
Amritsar, Punjab
Yes, this is where the Golden Temple is, but Amritsar has a lot more to offer to visitors and the locals.
This ancient land is home to various shrines and places of historical importance like Jallianwala Bagh, Akal Takht, Maharaja Ranjit Singh Panorama, Tara Taran Sahib, Rambagh Garden, Summer Palace of Maharaja Ranjit Singh, Bhatinda Fort, Durgiana Temple, and Harike Wetland and Bird Sanctuary.
Chandigarh
Named as the happiest city in India, Chandigarh is a beautiful city where nature and technology exist in complete harmony.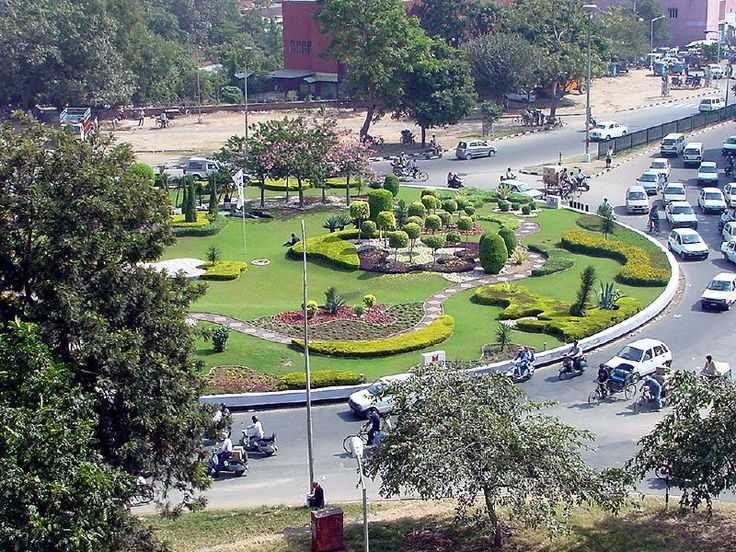 The city has Rock Garden, Sukhna Lake, Leisure Valley, Shanti Kunj, Morni Hills, Rose Garden, Sarkaria Cactus Garden, Timber trail, Butterfly Park and International Dolls Museum among many other places to visit. Also, the Garden of Fragrance and Chandigarh Botanical Garden and Nature Park, make some of the best places to spend your time in.
Jaipur, Rajasthan
Rajasthan is unarguably filled with beautiful places that transcend beauty and space like the city of lakes Udaipur and Jaiselmer, the desert beauty along with countless others, but the state capital, Jaipur is the one which you must visit!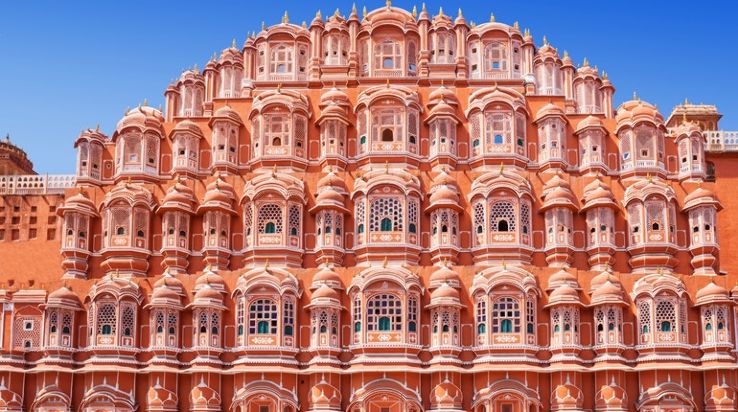 The Pink City, named so because of the distinctive saffron or pink color of the buildings, was ranked #7 of the best places to visit in Asia in 2008 Conde Nast Traveller Readers Choice Survey. Jaipur has a lot to offer from forts, monuments, temples, museums, and gardens to vast market places filled with traditional food and over 20 unique arts and craft specializations.
Gir National Park, Gujarat
Yes, we know Gujarat has Statue of Unity, which was recently included in TIME Magazine's 'World's Greatest Places 2019' list but hears us out… Gir is home to the majestic Asiatic Lions!
One of the oldest wildlife sanctuaries in India, Gir National Park offers a wide variety of flora and fauna, including over 600 species of plants. 300 bird and 39 mammal species along with the lions. The Gir jungle trail takes you into the heart of over 1000 sq. km of lush deciduous forests, which also homes leopards, red-headed vultures and the Indian python. And they have… you guessed it… the Lions!
Ajanta and Ellora Caves, Maharashtra
Maharashtra has Mumbai, Pune, Nasik, and Shirdi among many other places to visit but we are going to focus on Ajanta and Ellora caves here as they are something which binds the past and the present together.
Situated near Aurangabad in Maharashtra, Ajanta and Ellora Caves are 98 km apart from each other. Ajanta is the ancient Buddhist caves while Ellora Caves are an impressive complex of Buddhist, Hindu and Jain Cave Temples. Both have exquisite sculptures and arts and both are the UNESCO World Heritage sites.
Goa
Yes, we are including the whole state here in our list because let's be honest, what in Goa isn't worth seeing?
From the beaches to the churches to the numerous waterfalls and national parks – Goa may be small as a state but it's packed with sites that are any traveler's dream destination.
Mysore and Hampi, Karnataka
They are two entirely different places but… we couldn't choose! Both are amazing in their own terms, both worthy to spend our hard-earned cash. Mysore, the 2nd largest city in Karnataka has a lot to offer with its palaces, heritage buildings, traditions and temples. Mysore Dusshera, a month-long celebration with colorful possessions and fireworks, is something not to be missed.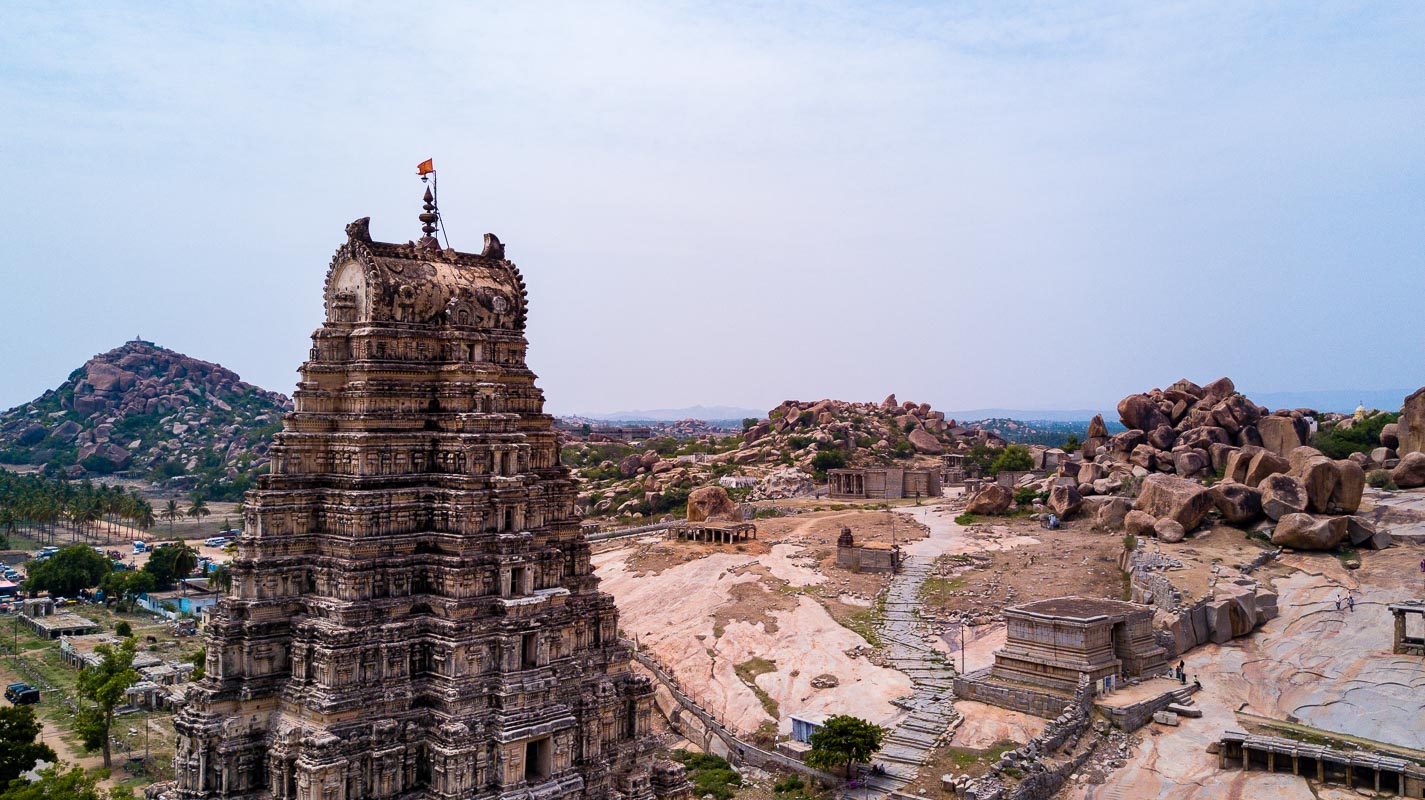 While Hampi, another UNESCO World Heritage site, is a place of beautiful sculptures and rich history, even the route to Hampi is so picturesque, the author wanted to stay right there! Truly a must-visit.
Alleppey, Kerala
God's Own Country no doubt has a lot of gorgeous destinations including numerous beaches and nature trails but what's better than a place known for being the backwater hot spot?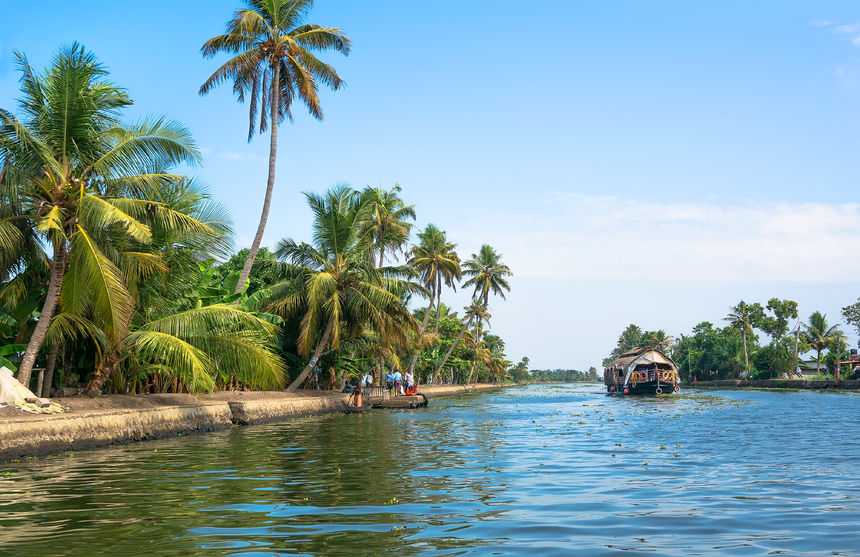 Alleppey, with its backwater trips, houseboat stays and serene beauty attracts a fair number of people every year. Called as the 'Venice of the East' by Lord Curzon, visiting Alleppey is an experience truly unforgettable.
Mahabalipuram, Tamil Nadu
From temples to beaches, Mahabalipuram has it all. This place near Chennai is famous for its monuments and is classified among the UNESCO World Heritage Sites. Almost all the monuments are carved out of Granite and display the brilliance of Dravidian style architecture.
The intricate carvings are a sight for sore eyes and given that the city is actually small, the whole area can be covered by foot or on a bicycle in a day or two.
Tamil Nadu has Kanyakumari too, the southern-most part of mainland India, which has its own unique charm and is as much a must-visit place as Mahabalipuram and the state capital Chennai.
Kurnool and Vishakhapatnam, Andhra Pradesh
Again, two cities both on par with others in terms of beauty and historicity- from Andhra Pradesh we have one of the oldest cities in the history of civilization, Kurnool and a major seaport with a number of picturesque locations, Vishakhapatnam. Kurnool's ancient caves and fort ruins are a marvel to behold.
Surrounded by the parallel running mountain ranges from north to south, Kurnool offers a place like no other for both nature lovers and shutterbugs. While Vishakhapatnam, with its various beaches, hilltops and a wildlife sanctuary, is rightfully one of the top tourist destinations in India.