Congress president Rahul Gandhi's reference to Jaish-e-Mohammed (JeM) chief Masood Azhar with the honorific "ji" triggered a political row between the Congress and the BJP Monday.
Union minister Smriti Irani, who faced off with Gandhi in Amethi in the 2014 Lok Sabha polls and has been working in the constituency ever since took to Twitter to attack the Congress president.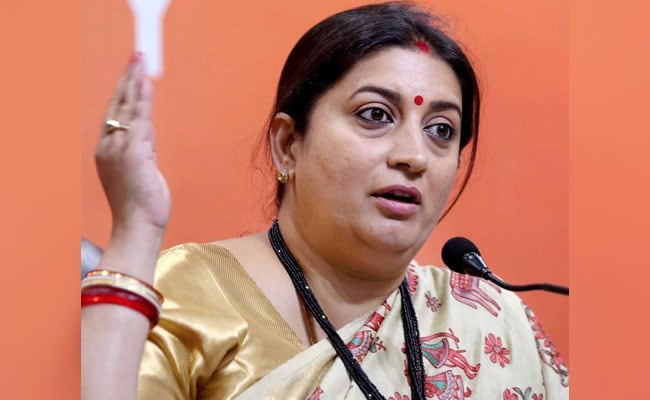 "What is common between Rahul Gandhi and Pakistan? Their love for terrorists. Please note Rahul ji's reverence for terrorist Masood Azhar — a testimony to #RahulLovesTerrorists," she tweeted along with a video clip of Gandhi's speech.
However, soon after this, Congress leader Randeep Singh Surjewala also took to Twitter and said Gandhi's reference to Masood Azhar as "ji" was a taunt.
"Is it not the National Security Advisor Ajit Doval who had released Masood Azhar during the Kandahar incident? Is it not true that Modi had called ISI to investigate the Pathankot incident?"
What Gandhi actually said
Referring to the Pulwama terror attack, Gandhi said the attack was done by the JeM and the BJP government was forgetting that it was during its earlier tenure in power that Azhar was released in exchange for the passengers of the hijacked Indian Airlines flight IC-814. He recalled that Azhar was accompanied by Ajit Doval, now the NSA.
"Aircraft mein Masood Azhar ji ke saath baith kar jo aaj national security advisor hain Ajit Doval… Masood Azhar ko jaa kar Kandahar mein hawaale kar ke aa gaye they," he said to a gathering of 13,000 booth level workers who had gathered at the Indira Gandhi Indoor Stadium as part of the convention called 'Mera Booth, Mera Gaurav' (my booth, my pride).
He also said two Congress prime ministers had been "martyred", so the Congress would not bow down to anyone. "Congress ke do PM shaheed hue hain, hum kisi ke aage nahin jhukte," he said.
Earlier, veteran Congress leader Digvijaya Singh had referred to Osama Bin Laden as "ji", evoking sharp criticism from the BJP and other parties.